Alts Expo 2021 Preview, With Andy Hagans & Jimmy Atkinson
Hosted by AltsDb.com, the inaugural Alts Expo will be a live showcase of alternative investments, taking place online on December 8, 2021.
Alts Expo 2021 will feature a keynote address on the bull case for alts, a panel on alternative investment trends, and six alternative investment product presentations.
Click the play button above to hear Andy and Jimmy preview the upcoming event.
Episode Highlights
A quick run-down of the different segments that you'll see during Alts Expo 2021.
Why you should attend this year's online Alts Expo.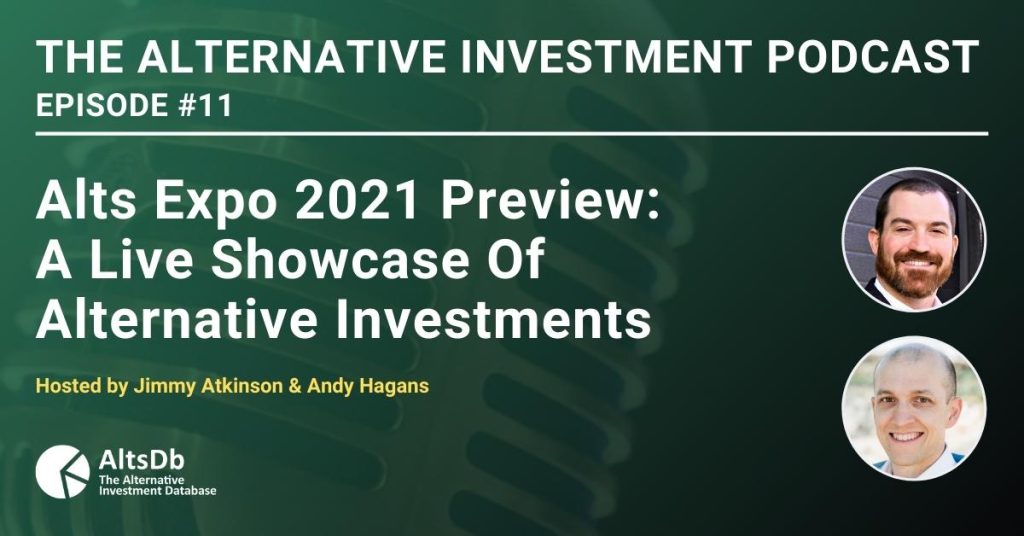 Featured On This Episode
About The Alternative Investment Podcast
The Alternative Investment Podcast covers new trends in the alternate investment landscape. Hosts Jimmy Atkinson and Andy Hagans discuss diversification opportunities in the alts universe, including direct investments, DSTs, opportunity zones, private equity and more.