Mobile Home Park Investing Strategies, With Sam Hales
Mobile home communities can be recession-resistant (and pandemic-resistant) assets for real estate investors seeking income. And they can oftentimes be vehicles for making socially responsible investments that revitalize downtrodden communities.
Sam Hales is founder and CEO of Saratoga Group, an owner and operator of mobile home communities with more than $65 million in assets under management.
Click the play button above to listen to our conversation.
Episode Highlights
The merits of mobile home parks as an investing asset class, and how it differs from the single-family property type.
Why mobile home parks are ideally suited as tax-advantaged Opportunity Zone investments.
How rent collection rates have been impacted during the coronavirus pandemic and subsequent CDC-mandated eviction moratorium.
Why mobile home community collection rates have exceeded Class C residential collection rates.
The most important metrics to consider when investing in mobile home parks.
Park size, cap rate, IRR, occupancy rates, and debt-to-equity numbers that Saratoga Group targets for their portfolio.
Strategies for financing mobile home communities with Freddie Mac, Fannie Mae, and regional banks.
The desire to make socially responsible investments that revitalize communities.
The challenges of competing against institutional investors in the mobile home park space.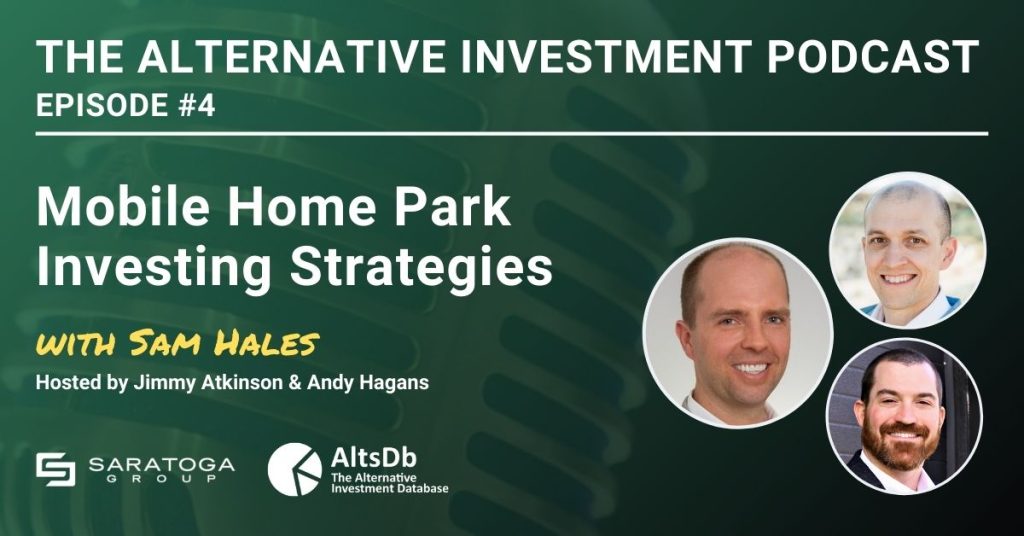 Featured On This Episode
Industry Spotlight: Saratoga Group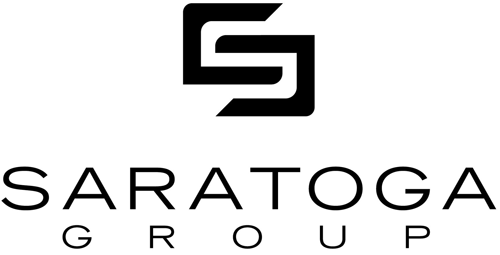 Headquartered in Auburn, California, Saratoga Group owns and operates mobile home communities nationwide.
Learn More About Saratoga Group:
About The Alternative Investment Podcast
The Alternative Investment Podcast covers new trends in the alternate investment landscape. Hosts Jimmy Atkinson and Andy Hagans discuss diversification opportunities in the alts universe, including direct investments, DSTs, opportunity zones, private equity and more.
Show Transcript
Transcript coming soon.