Upcoming Educational Webinar On Income Investing Strategies
AltsDb, in association with WealthChannel, has announced an upcoming educational webinar for financial advisors and High Net Worth investors that will provide an overview of income investing strategies for today's macroeconomic environment.
The webinar, titled "Income Investing Strategies For Volatile Markets," will feature Jay Hatfield, founder and CEO of InfraCap, and is scheduled for noon ET on Wednesday, February 8, 2023.
Note: The webinar is free for financial advisors investors to attend, and it has been accepted by the CFP Board for 1 hour of CE credit.
Click here to register for the webinar.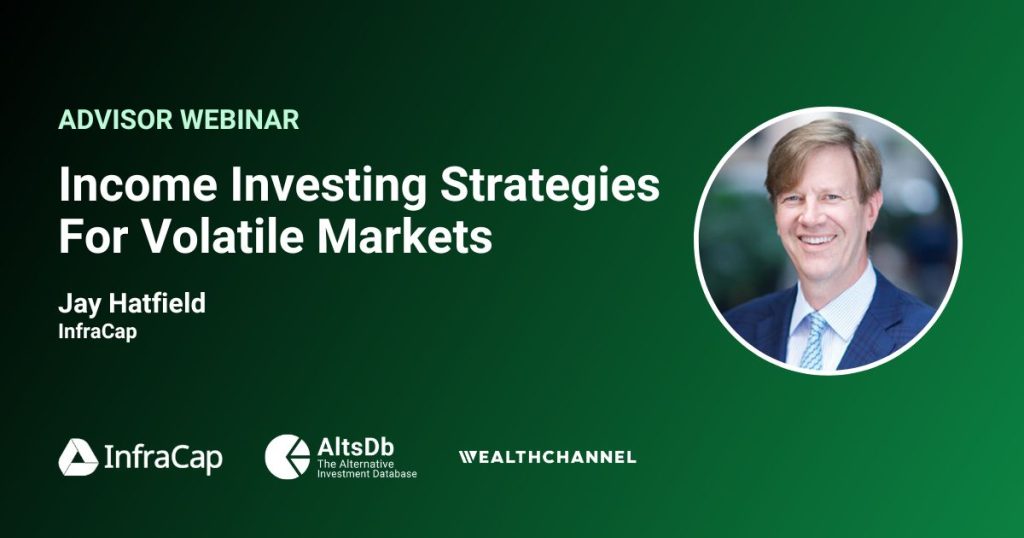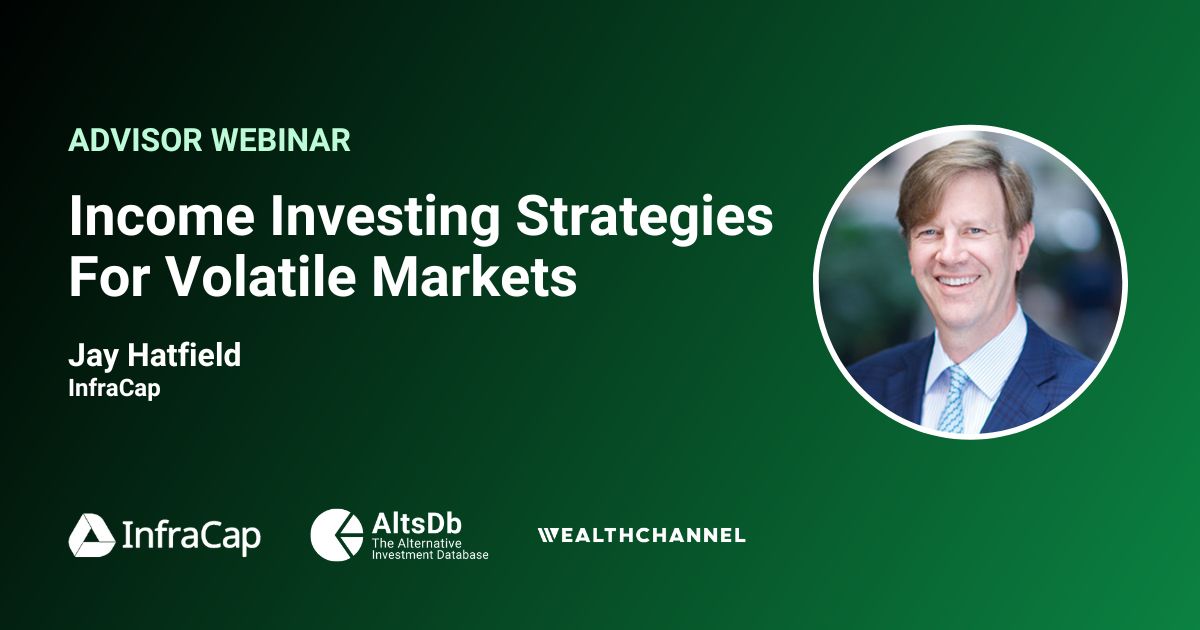 Webinar Description
In this webinar you'll learn:
How to create a portfolio with substantial yield to create cash flow that can be reinvested during periods of market turmoil.
How to minimize the risk of larger losses by investing in larger capitalization companies.
Analysis of REITs, MLPs, and preferred stocks, and their benefits for income investors.
An introduction to actively-managed ETFs, and how they can provide investors with risk diversification strategies that may be unattainable through typical passive (index-tracking) ETFs.
Free registration is required to attend this webinar. Click here to learn more.