Live At IPAVision 2022: Megan Gavin Of IPA
IPAVision is organized annually by the Institute for Portfolio Alternatives, with the 2022 conference taking place in Nashville, Tennessee.
Megan Gavin, director of strategic partnerships at the IPA, joins AltsDb co-founder Jimmy Atkinson with a live update from the event.
Watch On YouTube
Featured On This Episode
About The Institute For Portfolio Alternatives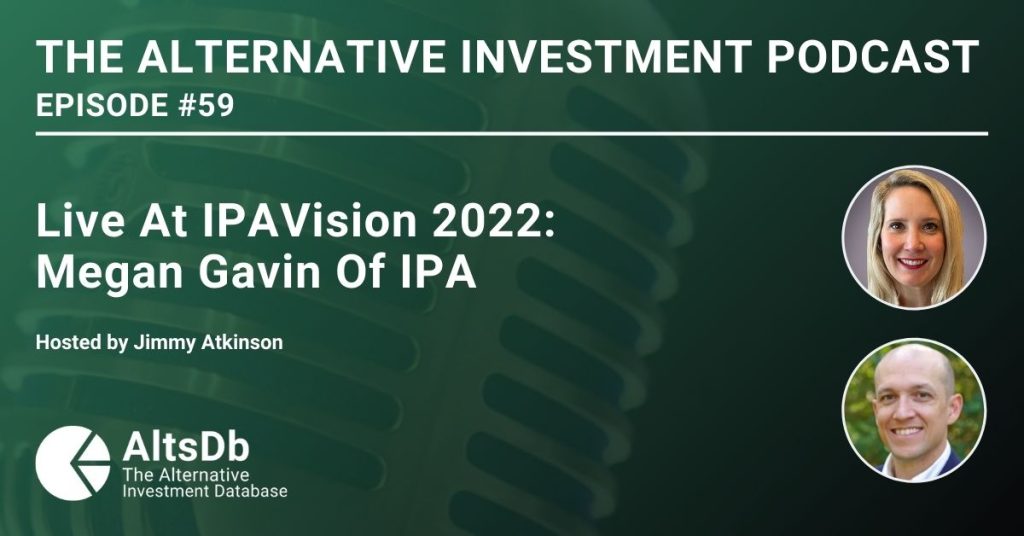 About The Alternative Investment Podcast
The Alternative Investment Podcast is a leading voice in the alternatives industry, covering private equity, venture capital, and real estate. Host Andy Hagans interviews asset managers, family offices, and industry thought leaders, as they discuss the most effective strategies to grow generational wealth.
Listen Now
Show Transcript
Coming soon.