Multifamily Mid-Year Update, With Scott Hawksworth
Multifamily's incredible strength has continued into mid-year 2022, even as the broader market landscape faces a variety of headwinds. Should investors still be excited about this sector?
Scott Hawksworth, co-founder of Multifamily Investor, joins the show to discuss some surprising reasons that multifamily is continuing to set new records for investors inflows.
Watch On YouTube
Episode Highlights
Some significant headwinds that developers are facing in 2022.
Whether the fundamentals underlying multifamily support the incredible run-up in asset prices.
A key difference between multifamily vs. other commercial real estate sectors.
Why rent control has re-entered the public conversation (including in a surprising geographic area).
Featured On This Episode
Today's Guest: Scott Hawksworth, Multifamily Investor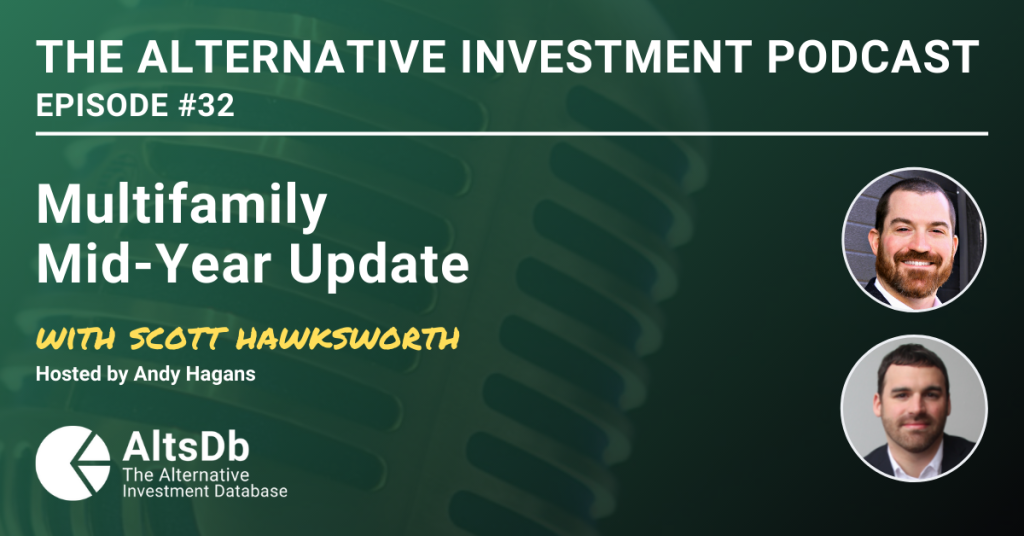 About The Alternative Investment Podcast
The Alternative Investment Podcast covers new trends in the alternate investment landscape. Hosts Jimmy Atkinson and Andy Hagans discuss tax-advantaged investment strategies to help you grow your wealth.
Listen Now
Show Transcript
Coming soon.