Do you want to improve your portfolio performance with alternative investments?
On this podcast, Jimmy Atkinson and I want to transform you into an alts expert… or at least give you a better understanding of how you can incorporate alternative investments into your own portfolio… to get significant tax benefits, increased alpha, and improved diversification.
We'll be discussing alts with industry leaders, including private placement fund issuers, real estate developers, private equity managers, DST sponsors, tax advisors, legal experts, and more.
Together, we will go beyond the basics, and dive into the nitty gritty nuances of investing in alternatives. We'll cover REITs, Opportunity Zones, Private Equity, 1031s and Delaware statutory trusts, and a whole lot more.
You'll learn about new direct investment opportunities, tax mitigation strategies, and what you should look for in alts before you invest.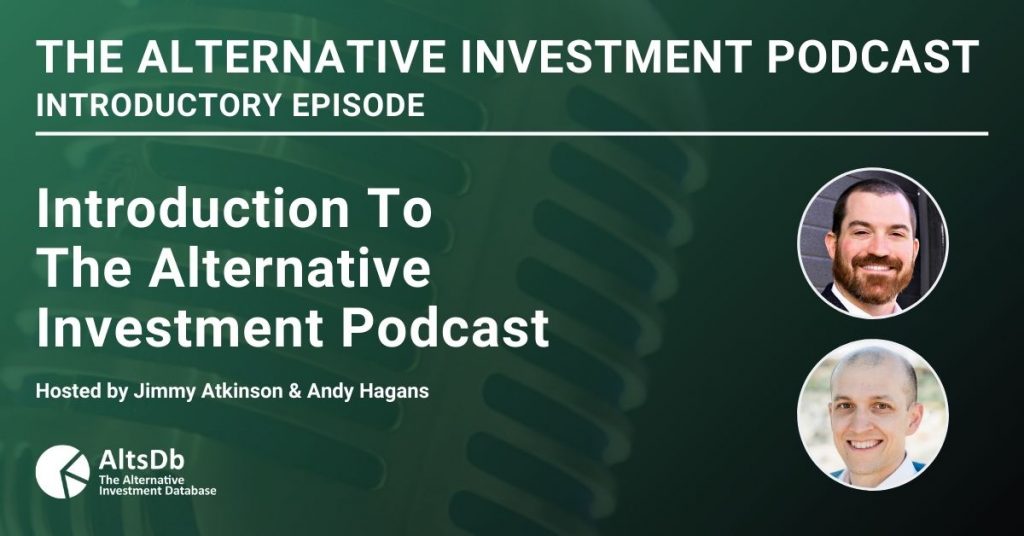 About The Alternative Investment Podcast
The Alternative Investment Podcast covers new trends in the alternate investment landscape. Hosts Jimmy Atkinson and Andy Hagans discuss diversification opportunities in the alts universe, including direct investments, DSTs, opportunity zones, private equity and more.