Welcome To The Alternative Investment Podcast
Are you a High Net Worth investor or financial planner who wants to improve your portfolio performance with tax-advantaged alternative investments?
On this podcast, AltsDb co-founders Jimmy Atkinson and Andy Hagans will help to transform you into an alts expert… or at least give you a better understanding of how you can incorporate alternative investments into your own portfolio (or your clients' portfolios).
We'll be discussing alts with industry leaders, including private placement fund issuers, real estate developers, private equity managers, DST sponsors, tax advisors, legal experts, and more.
Together, we will go beyond the basics, and dive into the nitty gritty nuances of investing in alternatives. We'll cover REITs, Opportunity Zones, Private Equity, 1031s and Delaware statutory trusts, and a whole lot more.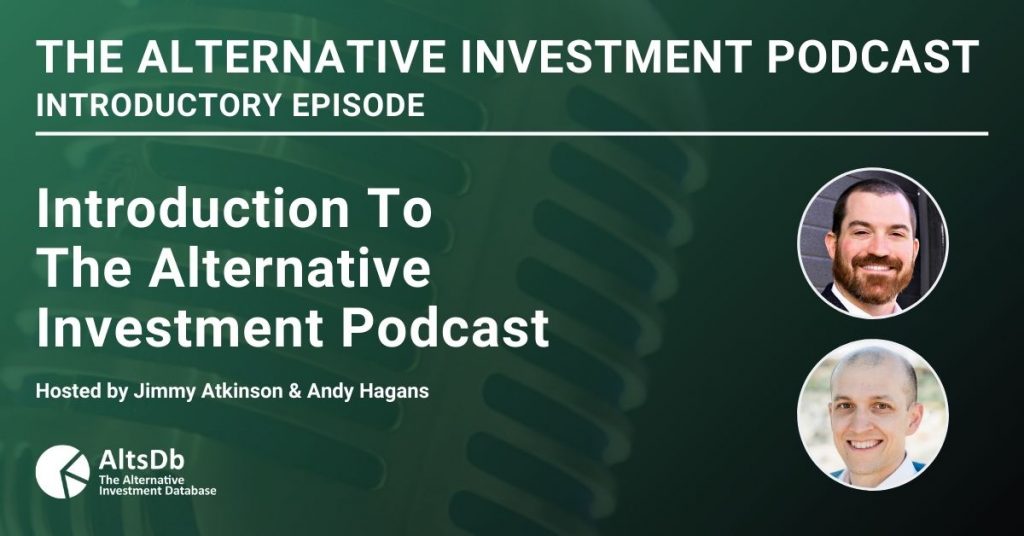 About The Alternative Investment Podcast
The Alternative Investment Podcast covers new trends in the alternate investment landscape. Hosts Jimmy Atkinson and Andy Hagans discuss tax-advantaged investment strategies to help you grow your wealth.